You are here:
News

Victory General Technology Co. – Factory Expansion plan with C&L in Brazil
Victory General Technology Co. – Factory Expansion plan with C&L in Brazil
United States – China trade war has been changing the world economy since 2018 till now.
The global supply chain has been shifted rapidly and severely during these days. Covid-19
started in late 2019 that caused even worse influence on the worldwide transportation and
economy. It has caused over 5 million deaths in the world so far. Home isolation, locking down,
working from home were on trend at the very first beginning. Shortage of human resource
affects the original economic activity. High transportation cost for carrier no matter by air or
sea, all the people in the world are forced to face more and more challenges at this stage.
Victory General Technology Co. is also struggling during this harsh time. VG started to consider
the future strategy and discussed with our partner C&L INDUSTRIA DE PLASTICO LTDA about
building a new production line of EVA compounds in their second plant "KEMO" in Bahia, Brazil.
C&L has used VG Thermoplastic Elastomers and formulation over 10 years till now and also
imported machinery from Taiwan locally. C&L and KEMO insist to use specialized materials (VG TPE),
formulation, machinery all exported from Taiwan and the finished products would be made in Brazil
eventually then supply to local Brazilian market. Due to the harsh moment caused by Covid-19,
VG and C&L think about starting up a new production line in KEMO to supply local Brazil market
and other countries nearby such as Mexico, North America, South America, Argentina and Canada
as VG owns existing buyers for Thermoplastic Elastomers in these areas. VG could use KEMO plant
and their machinery to make EVA compounds to supply our customers and also C&L itself in very
short time and with shorten distance to solve the problem we are facing now due to the terrible
transportation these days. With this new plan, VG and C&L will have a new business pattern,
VG TPE will have chance to penetrate the US market. Simplifying the material supply process
which could lower the cost and would meet the trend of energy saving and emission reducing.
The expansion plan shall be fulfilled in 2023 under our expectation.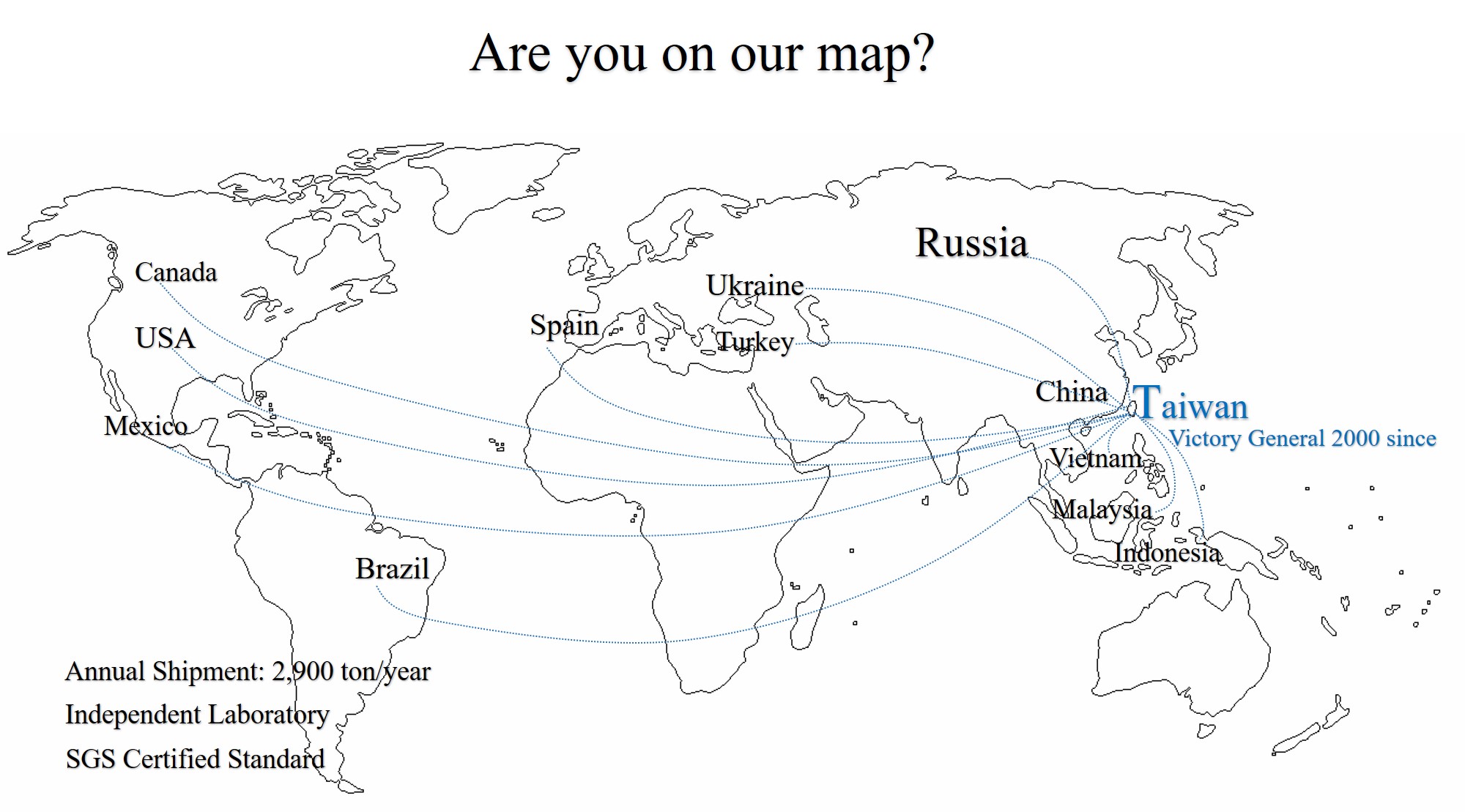 During the pandemic, VG enhances the ability of much stronger physical properties of the formulation
to reach the demand from the worldwide brand shoes companies. What VG can do (for shoe sole industry)

Split tear (kg/cm): 2.5 – 3.5
Shrinkage (%): 0.2 - 2%
Resilience : 60 - 65
Compression set (%): 40 - 60
Specific Gravity (g/cc): 0.18 – 0.22
for mid-sole, insole and outsole depends on users' requirement.

Application for Injection EVA (One color / dual colors), Phylon, Foaming sheet, Extrusion sheet, Vacuum EVA
compression Molding, etc.
VG improves the ability of making TPE compounds quite a lot during the time of raw material shortage.
Even we are also facing the shortage of materials, we could guarantee the quality to customers
no matter what by adjusting formulation.