You are here:
TPE composite materials

Composite material GSE-58
Composite material GSE-58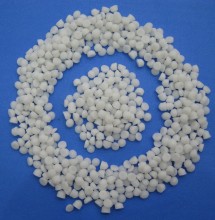 Great abrasion resistant with anti-skid ability, able to retain DIN under 150 with SGS certification, effectively enhance abrasion resistant ability, having scratch resistant endurance ability
GSE-58 TPE Abrasion Resistant


GSE-58is a Thermoplastic Elastomer that work well with

EVA material, it act as toughening modifying pellets,

processing aid, reforming properties for greater

abrasion resistant ability or singularly use as main

base component for making products.


1.GSE-58foam products hardness 50~55C, expansion rate 1.53~1.58, DIN-53516 standard test abrasion result under 150.
2.Highly compatible with all kinds of rubber and plastic. It is also suitable for foam based or non-foam based plastics.
3.Applied to EVA injection foaming outsoles, enhance the sole abrasion ability.
4.Suitable for both peroxide crosslink and thermosetting crosslink systems.
5.When applied as master batch, GSE-58 makes similar physical properties as synthetic rubber and natural rubber, also with shorter forming time and lower density.
6.Can be applied as mold release agent.
7. In order to achieve full properties of our TPE modifier, adding a small portion of our VG-301 additive is recommended.
Form:Pellets
Color:Color: Natural (White)
Packaging:25 kg/ bag

To improve properties of tensile strength, tearing resistance, elongation and skid
proof. Press foaming, EVA injection foaming products.

SGS certified of DIN test result under 150 (Report No. TE/2011/A0274)

SGS 8 Heavy Metal & PVC Free, Report KE/2006/70402

Keep in cool place without being exposed to direct sunlight.

Store below temperature of 50°C.

Avoid fire and heat.

     Test properties

        unit

    Test Standard

        Value

MI (190oC@2.16kg)


g/10min

ASTM D1238

1.0 - 2.0

Density

g/cm

3

ASTM D792

0.9 - 1.0

Hardness


Shore A


 ASTM D2240

 80±2

Tensile Strength

 kg/cm

2

 ASTM D638

69.36

Elongation

 %

 ASTM D638

 650

Tear Strengrh

kg/cm

ASTM D624 

41.14

Softening Point 

o

C

 ASTM D1525

85 - 90 
Note: The above properties data are reference only